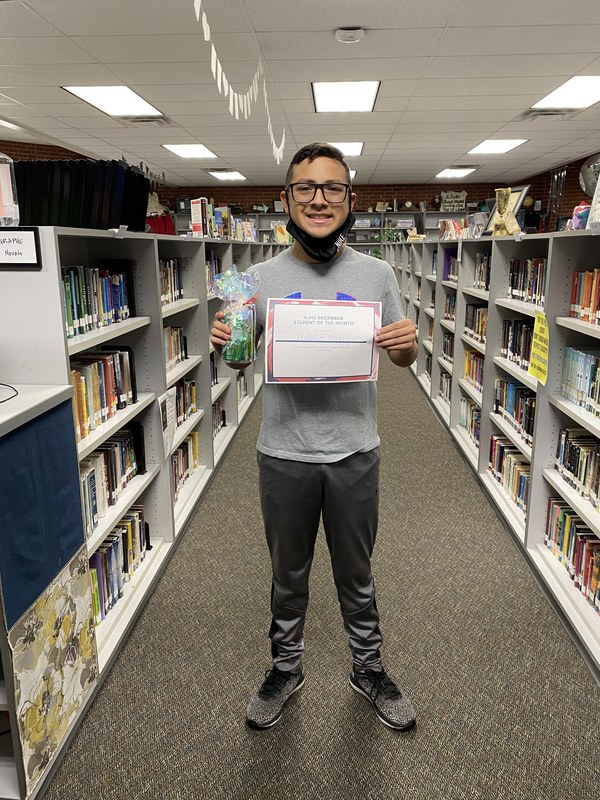 Alfonso Paz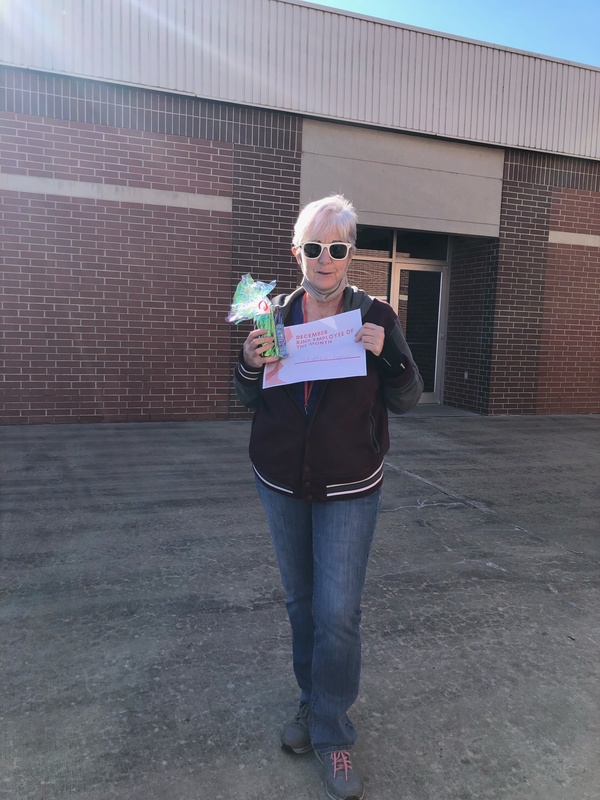 Ms. Lyon
Congratulations to our December Student of the Month, Alfonso Paz, and December Employee of the Month, Ms. Sharon Lyon!
Alfonso Paz is an 8th grader and he was nominated by Mrs. Herring. Here is what Mrs. Herring had to say about Alex, "He is such a kind student. You can not see his face under his mask but you can always tell he is smiling. I always see him reaching out to other kids who may feel like they don't "belong". He is a very studious student. Asks questions in class and works hard on his assignments. He is a great example to other students."
Ms. Sharon is the Employee of the Month for December. Ms. Lyon is an aide in the Special Education classes and she was nominated by Mrs. Rentfro. Here is what Mrs. Rentfro had to say, "Ms. Lyon is an extremely hard worker and team player. She is constantly willing to help others and works extremely hard to make sure students feel cared about.. She cares so much for the students and it shows in her interactions with them. She asks individual students how they are doing and what they did over their weekend or break and she talks with them about things that interest them. She finds fun activities so that the students enjoy themselves while they learn new concepts and will work with students one on one when they need a little extra help. She really does put so much into her work. She is a team player and makes sure that when someone isn't here she makes sure that everything is taken care of. She really goes above and beyond what her job calls her to do and I think she deserves to be recognized for it."
Congrats to our RJHS December 2020 Student and Employee of the Month!